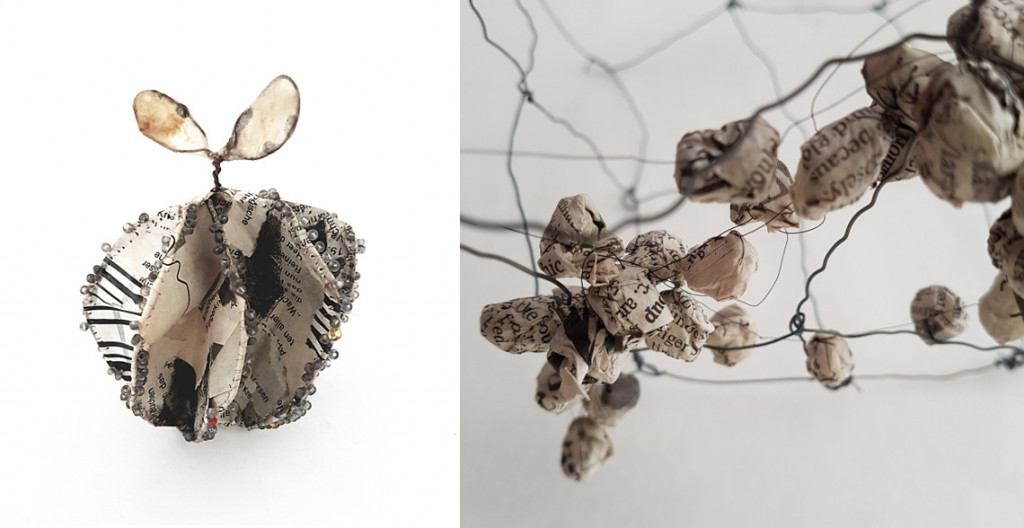 6th and 7th of April 2019 in Niedernhausen, near Frankfurt and Wiesbaden
Expect two days of intense play with wire and paper, plane and line, two-dimensionality and spatiality! We draw inspiration from the possibilities of these two flexible materials as well as from organic forms and – especially – the spontaneous creations of our hands. Patterns, forms and objects emerge that can range from poetic to wild, from abstract to figurative. Apart from wire and paper we may use yarn, found objects and whatever else may feel right. Little tasks and projects lead you to create your own artwork. While we are exploring various simple techniques we will give a lot of space to your creativity!
On Saturday and Sunday the workshop starts at 10 a.m. and ends at 5 p.m. There will be a lunch and coffee break.
Wire, paper, wallpaper glue and tools are avaible in the workshop. You basically need to bring yourself – and an interest in experimenting. If you want you may also bring along
a choice of your favorite papers: for instance tissue paper, paper with organic fibers, crepe paper.
if available: your own wire tools
additional wire. Basic binding wire is provided. If you like to try coloured wires or thinner wires you find them in craft shops
Wall paper glue takes a while to dry. All purpose glue comes in handy if you need it to dry fast
Additional material of your choice: e.g. beads, buttons, fabric, yarn, found objects,…
optional: paper and pens for making sketches
a containter to transport your artwork home
Price per person: 160 EUR.
Number of participants: minimum 4, maximum 6.
The workshop takes place in the studio of artist Alexandra D. Kempf in Niedernhausen-Wildpark, situated in the woodlands 16 km from Wiesbaden and ca. 55 km from Frankfurt. A shuttle from Niedernhausen station can be arranged. There are a number of overnight accommodations nearby.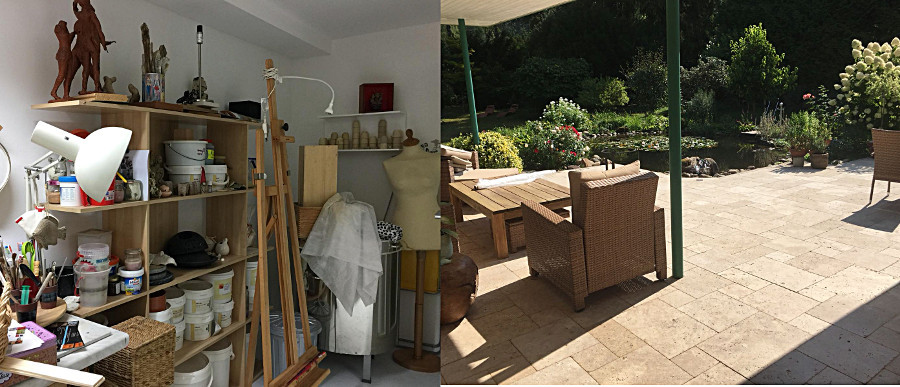 For registration and further information please email is@ines-seidel.de. Registration is valid after payment has been made.