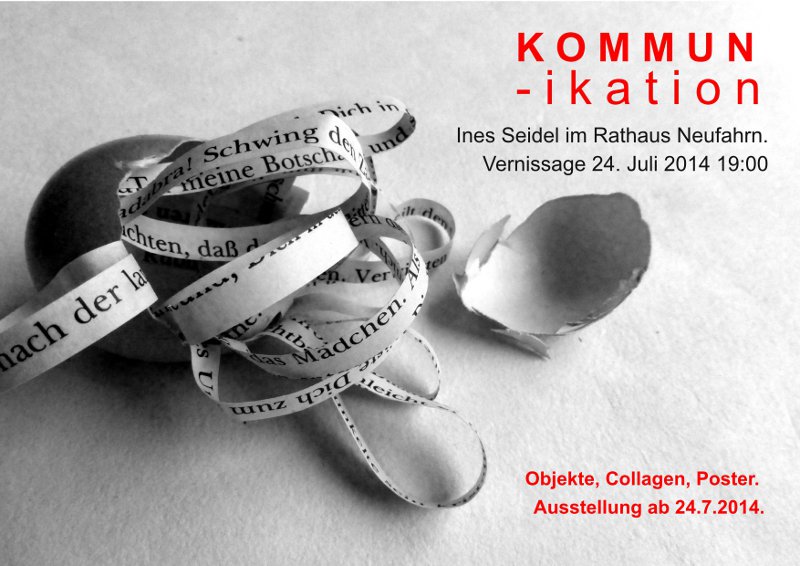 From the 24th of July the town hall of Neufahrn will be all about communication. At least that is true for the halls where I will spread out with my posters, objects and wall hangings. The exposition "KOMMUNikation" will be all about language, listening and the unspoken, which are central to me. But it will also be about place and community.
In my last exhibition I have predominantly worked with old books but this time a few other materials will get their say: Used envelopes reveal secrets, plastic bags beg for conciliation and cereal boxes will be filled with the silence of Neufahrn, the place I am living in. Depending on their disposition, visitors can find humorous, profound or provocative messages. At any rate, there will be something to talk about!
The vernissage takes place on Thursday, the 24th of July at 7 p.m.. Not just the Neufahrn community is invited!