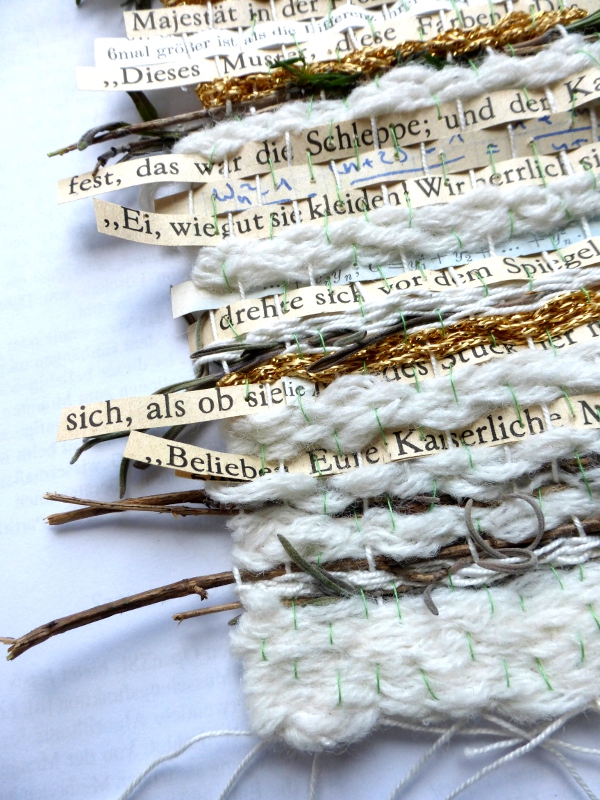 Until end of April my exhibition about GDR books going independent can still be seen in Munich. But I am already preparing my first show in Saxony. At the bottom of Mylau Castle, in the renovated house of the castle gardener I will show paper objects, wall hangings and collages that are related to fairy tales.
Under the topic "transfiguration" I combine pieces that have been shown last year in my fairy tale exhibition in Zeulenroda with new work. One of the new pieces is the woven story with text from "The Emperor's new clothes". As in the tale by Hans Christian Andersen, my pattern has the magic quality to be invisible to those who are not good. So everyone plagued by self doubt but otherwise not visually impaired should come to Mylau.
The vernissage is on Sunday, 11th of May at 2.30 p.m. and everyone is welcome!