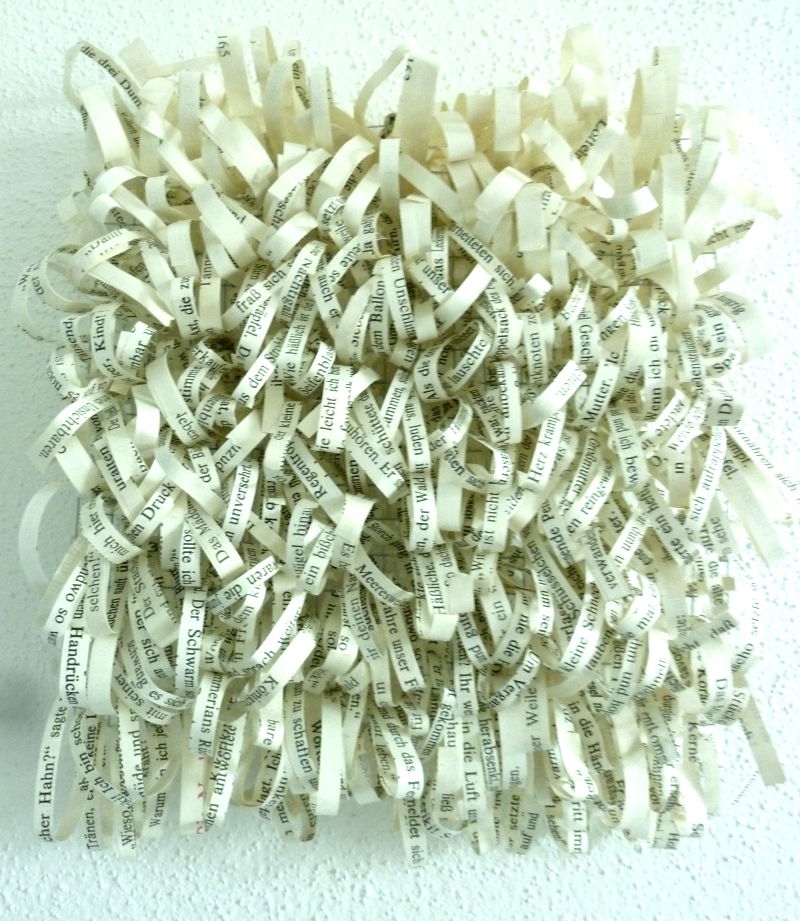 At a hobby shop I discovered 25×25 cm pieces of wire mesh. They seemed perfect for stabilizing words on the loose! My first experiment was with text loops circling around the wire. It created an atmospheric 3D structure.
For my second experiment I wanted to sew the text to the wire. I cut Scandinavian troll tales into stripes, marked some with Indian ink and waxed them partially before stitching. The structure got more dense and ready to absorb some characters.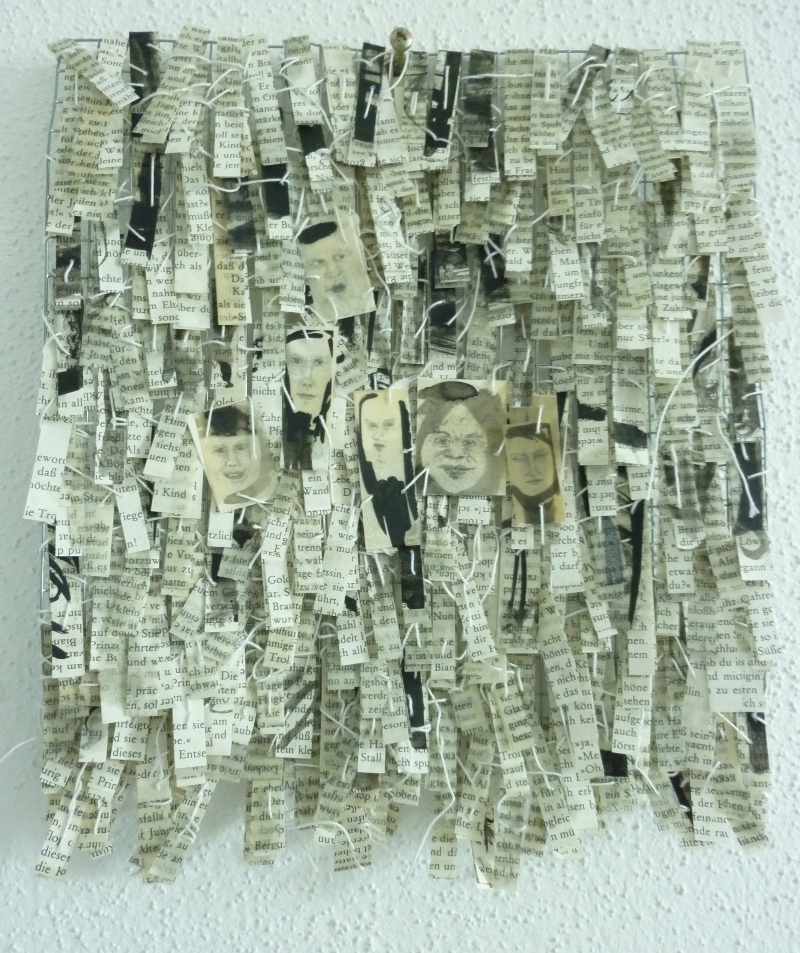 More pictures (click to enlarge)

My first word hangings are heroic legends, crocheted with wool.
Have a look!