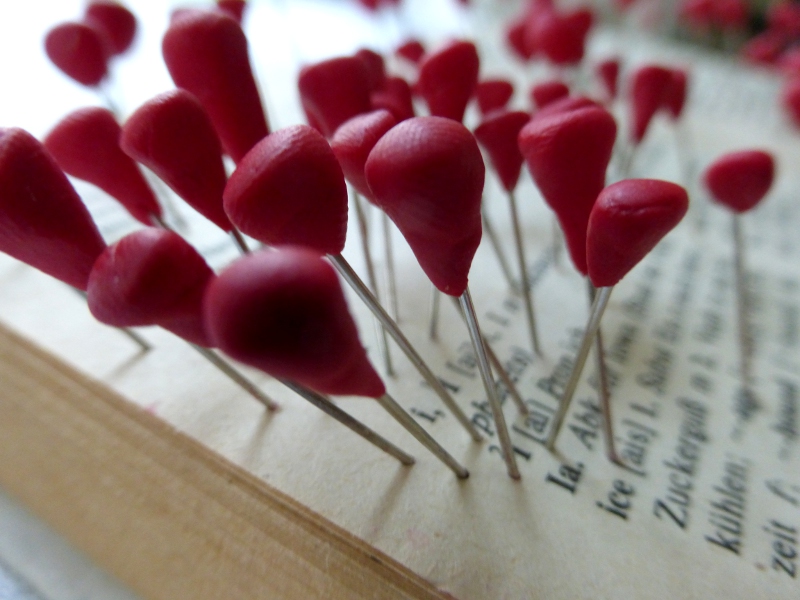 In every word I recognize you
in the words that I know I am with you
in the words that I don't know or that have not been invented yet, we wait for each other.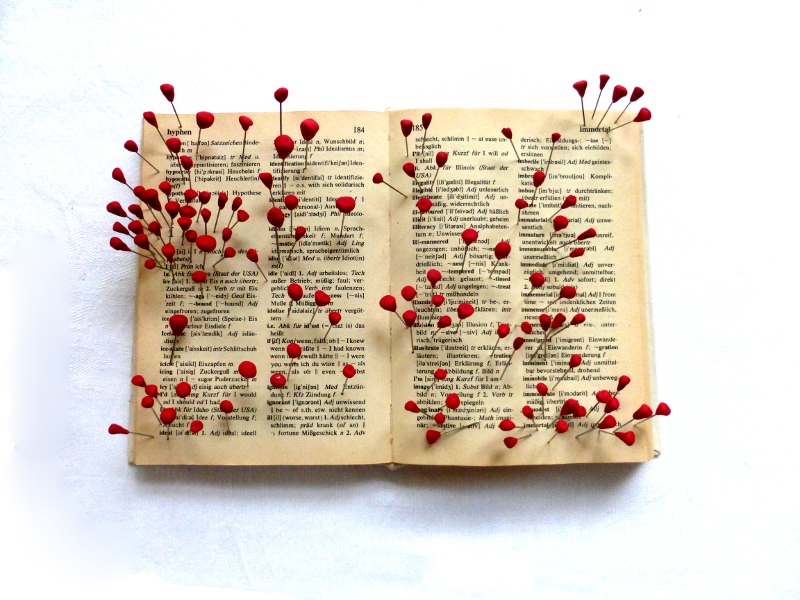 In my old English dictionary there are many words between hyphen – Bindestrich and immortal – unsterblich: hypnotize, hypocrite, hypothesis, I, idealism, idiot, ignorant, immaterial, immense. To spell just a few. You are everywhere. And me too, how else would I know these words. Sometimes it is very obvious, sometimes not at all. I have used more than 100 pins to localize us. Of course, more than 100 is not enough. Of course, one dictionary cannot be enough.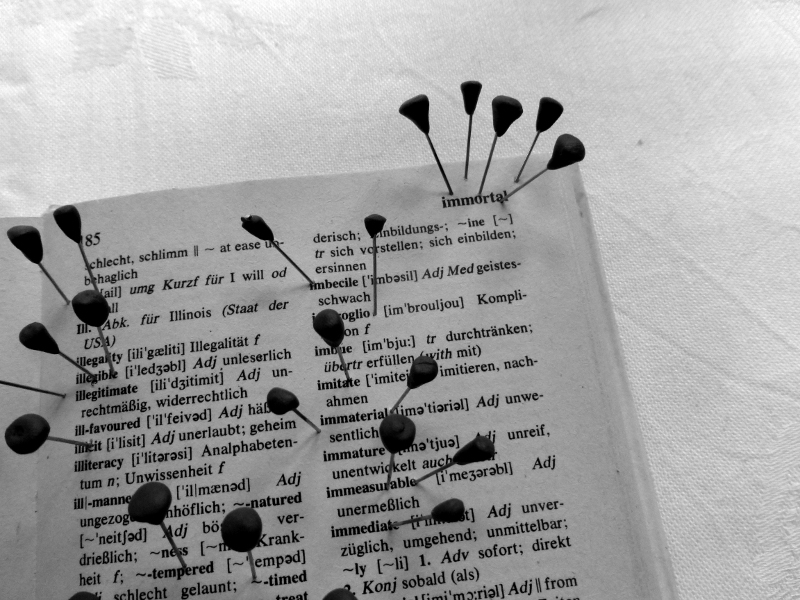 pocket dictionary English – German, pins with polymer clay. 22 x 15 x 4 cm. If you are interested in a poster, let me know. Find more pictures hereand here.