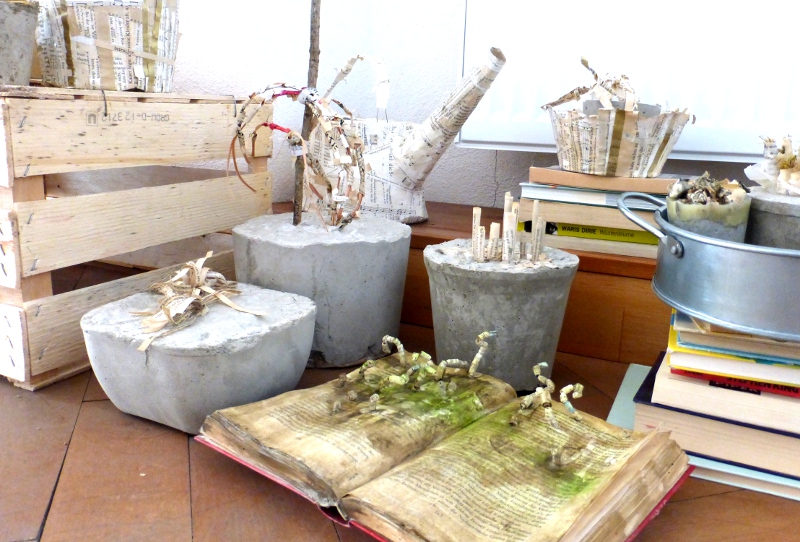 Yesterday we were installing our works and today they can already be seen: "Green Stuff" opens the doors of the Old Jailhouse in Freising. My concrete-paper-pots have their premiere and I am also showing my book installation "the story goes on" for the first time in public.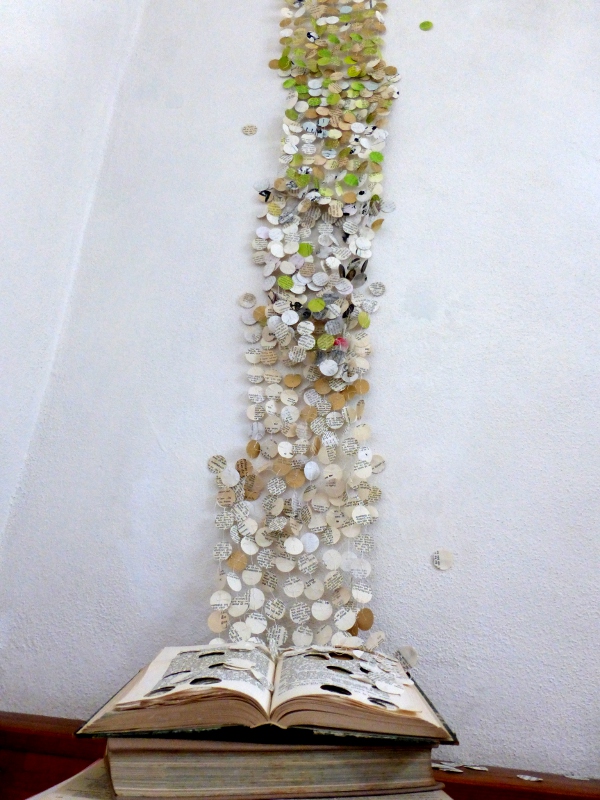 Other artists showing their works in the group exhibition are Andrea Schuster (Illustration), Dietrich Ebersbach (textile collage), Gabriele Strehlau (painting), Leander Dolisni- Wennige (sculpture), Marion Birkholz (Mixed Media) und Reinhold Adscheid (photography).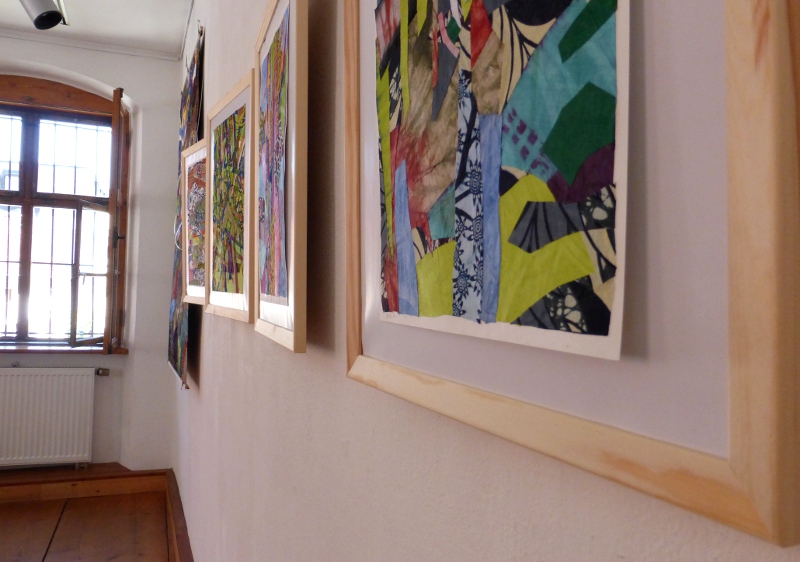 The exhibition rooms on the first floor are open on Wed and Thur from 2 to 6 p.m., on Friday from 4 to 8 p.m. and on the weekend from 11 a.m. to 7 p.m. One of us artists will always be present.
The vernissage takes place on Friday the 13th of June at 6 p.m.