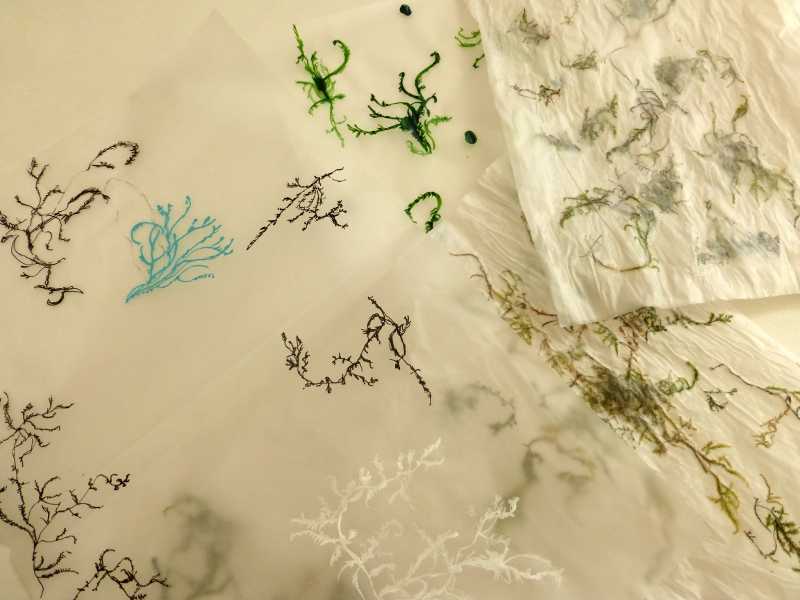 Tomtits are building a nest below the roof of our house. They lost quite an amount of moss right in front of our door. It just fell out of their little beaks. Nothing special happened. Or did it? What if the moss was meant as a greeting: Hello neighbours, we are just moving in!
What if the moss is a discreet piece of advice: As experts we advise you to make the entrance of your nest a little softer.
What if the moss is part of a curious investitagion: We tomtits use this to build nests and what are you going to do with this?
So I find myself in the middle of a moss story: I am drawing moss, gluing it on paper, I am stitching moss patterns and make moss from wool.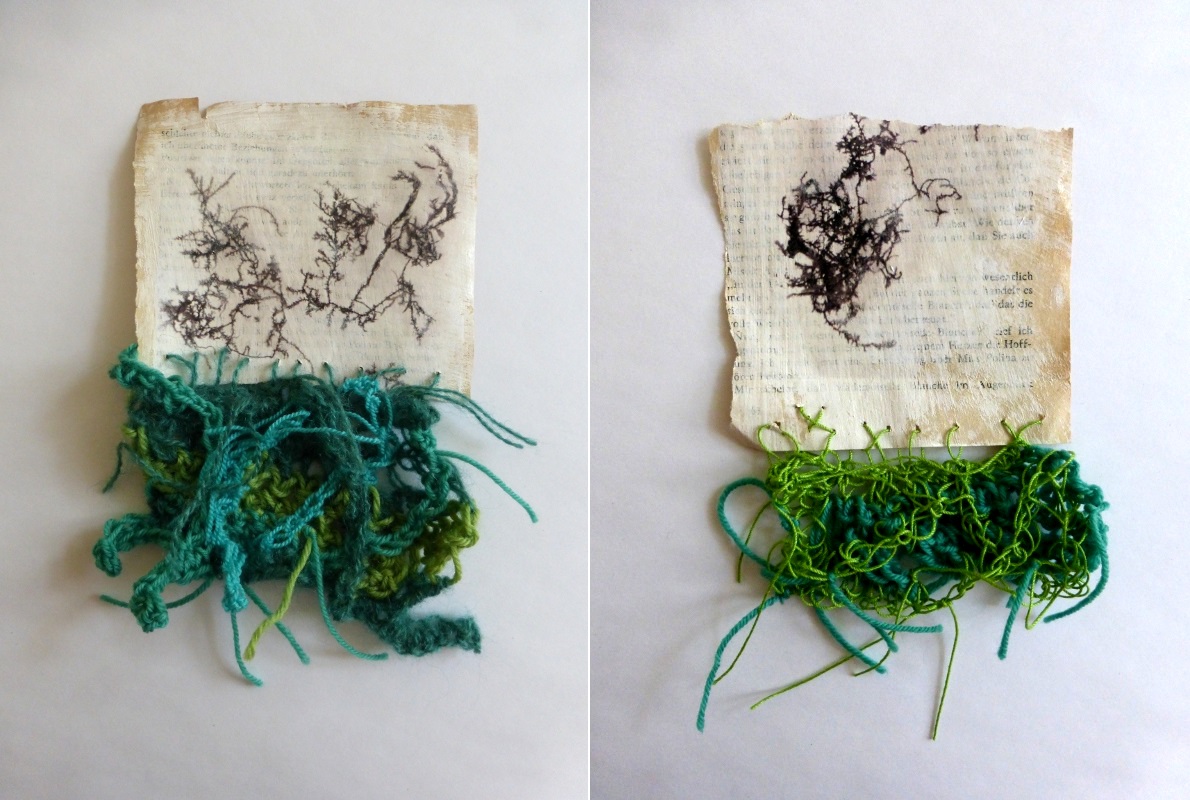 If I place the drawings on tracing paper on top of each other, I get a nice mesh of moss layers. Or a book.