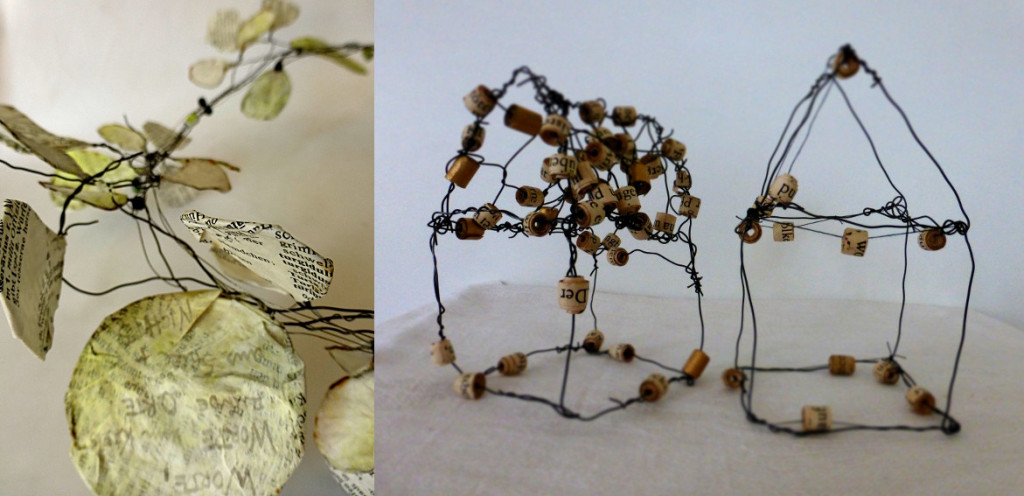 Workshop Experimental Paper Jewelry in Munich
23/24 Feb 2019 at MachWerk München
more info here
Altering Books, Changing Stories. Amsterdam
22./23.3. 2019 10 – 16.30, De Bonte Zwaan, Haparandadam
hosted by www.atelieropen.nl. more infos at https://www.atelieropen.nl/ines-seidel-workshop/
Paper meets Wire, near Frankfurt
6/7 April 2019.
Infos and registration here.
Altering Books, Changing Stories. Munich
1/2 June 2019
More infos here
Altered Books. Leipzig
22.-24. November 2019, Haus 18, Spinnereistraße, Leipzig
The workshop takes place at Atelier StoffArt, hosted by Britta Ankenbauer. Infos and registration: http://stoffart.blogspot.com/2019/01/kurse-workshops.html
Paper + Wire. Munich
30.11.2019, 9.30 to 16.30 Uhr, MachWerk at Rotkreuzplatz
One day for playing with materials, realizing projects and taking a creative time-out . 75 EUR. More infos soon. registration at kontakt @ ines-seidel.de
Creativity coaching one on one. Creativity workshops for teams. Workshops in your studio. Please get in touch: kontakt @ ines-seidel.de.