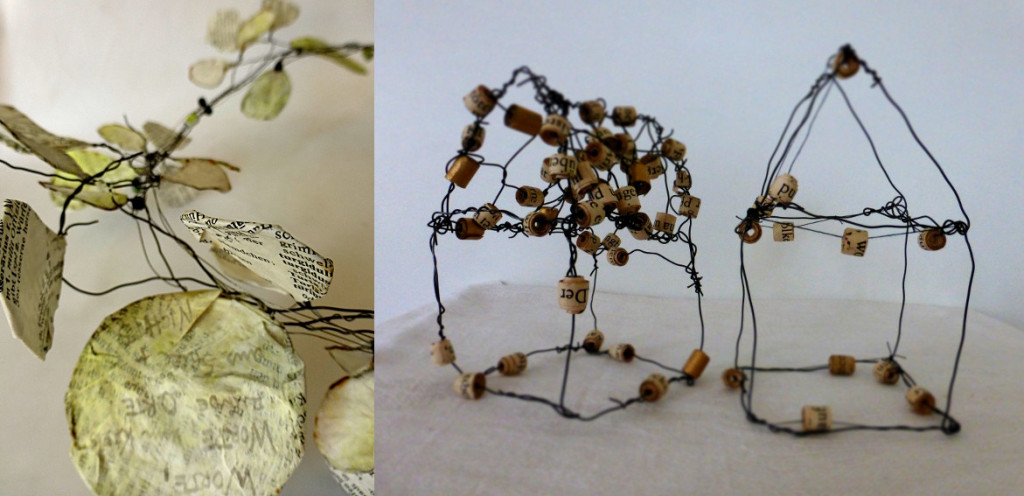 Altering Books, Changing Stories. Amsterdam
22./23.3. 2019 10 – 16.30, De Bonte Zwaan, Haparandadam
hosted by www.atelieropen.nl. more infos at https://www.atelieropen.nl/ines-seidel-workshop/
Paper meets Wire, near Frankfurt
6/7 April 2019.
Infos and registration here.
Altering Books, Changing Stories. Munich
1/2 June 2019
More infos here
Wearable Paper Art. Munich
2,5 days – 1./2./3. November 2019
More information here.
Altered Books. Leipzig
22.-24. November 2019, Haus 18, Spinnereistraße, Leipzig
The workshop takes place at Atelier StoffArt, hosted by Britta Ankenbauer. Infos and registration: http://stoffart.blogspot.com/2019/01/kurse-workshops.html
Paper + Wire. Munich
30.11.2019, 9.30 to 16.30 Uhr, MachWerk at Rotkreuzplatz
One day for playing with materials, realizing projects and taking a creative time-out . 75 EUR. More infos here
Lightness & Density. paper and wire workshop. Newcastle, Australien
17/18/19 January 2020, Timeless Textiles
three day workshop at the Timeless Textiles studio. for more infos contact Anne at www.timelesstextiles.com.au
Creativity coaching one on one. Creativity workshops for teams. Workshops in your studio. Please get in touch: kontakt @ ines-seidel.de.