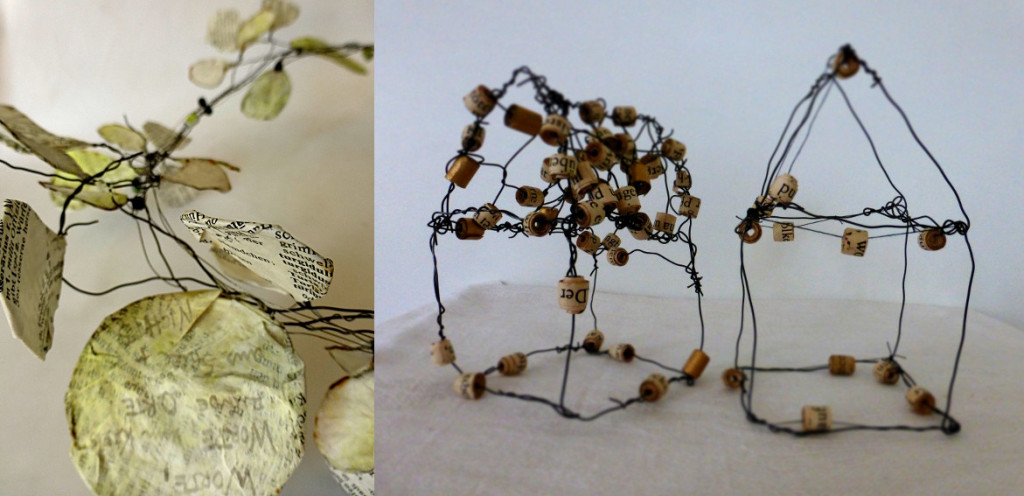 Creative Creations with Paper & Wire. Ocean Grove, Australia
6th/7th Oct. 2018, Ocean Grove, Victoria
more info at The Studio@54 or inquire thestudioat54@gmail.com directly.
Curiosities from Paper and Wire.Adelaide, Australia. ALL SEATS TAKEN.
Adelaide, SA. 8th to-14th Oct 2018
registration and more info on the event Fibre Arts Australia
Paper & Wire Workshop in Munich ALL SEATS TAKEN.
24 Nov 2018 at MachWerk München
more info here
Workshop Experimental Paper Jewelry in Munich
23/24 Feb 2019 at MachWerk München
more info here
Workshop Book Altering in Amsterdam
planned 23/24 March 2019
more information shortly
Paper meets Wire, near Frankfurt
6/7 April 2019.
Infos and registration here.
Altering Books, Changing Stories. Munich
1/2 June 2019
More infos here
More creative flow for your team? Workshops in your studio? Please get in touch: kontakt @ ines-seidel.de.